Awesome Post Panda SEO Analysis
The guys at smartinsights.com have put together a really great chart that shows the effectiveness of varying link types in the post panda landscape. This is really interesting as it basically means push-button SEO is dead… however I don't see many SEO businesses moving their campaigns from directories and article marketing to direct link building/guest blogging.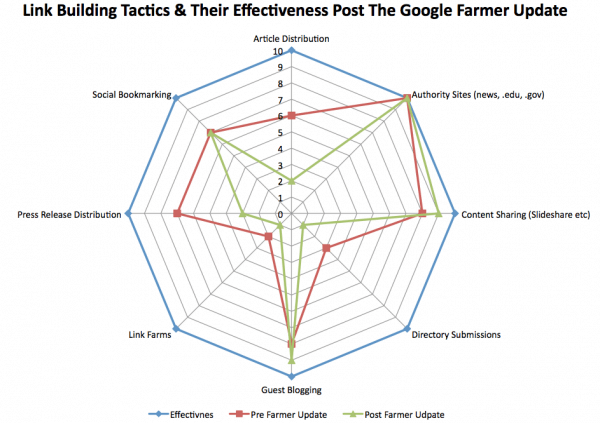 Check out more on the post on their site
Google+ Comments
The SEO Team You Need!
I work as Head of Search for a leading SEO company in Leeds who in turn handle campaigns for some of the UK's largest high street brands. Our approach is to use a broad range of on-page analysis and Link Building techniques to holistically build high quality traffic to your website.
Call me today on 07719181166 for free, honest and open advice about your online projects or email
markrush@gmail.com
.
Find us on Google+